Remember that "Put a Bird on it!" spot they did on Portlandia a few years back? High-larious! Kinda ruined birds for me though.
Cut to 2014 and pom poms are the new birds! A pom-pom here, a pom pom there, pom poms everywhere, I don't care! Pom poms are too cute and I will continue to love them for at least two more weeks, even if a comedy duo pokes fun at their over-use.
Check out this adorable vintage pom-pom table cloth I found at an estate sale!
I want to make coordinating chair cushions for our patio set. I'm thinking bubblegum pink? I've been stalking our local stores for the just-right-shade of outdoor fabric but so far, no dice.
This weekend (hopefully), I'll be sharing a tutorial on how to make pom-poms that are perfect for blankets, toss pillows AND roller skates! But for now, let's get inspired by checking out some eye candy - my favorite pom-pom applications from around blogland.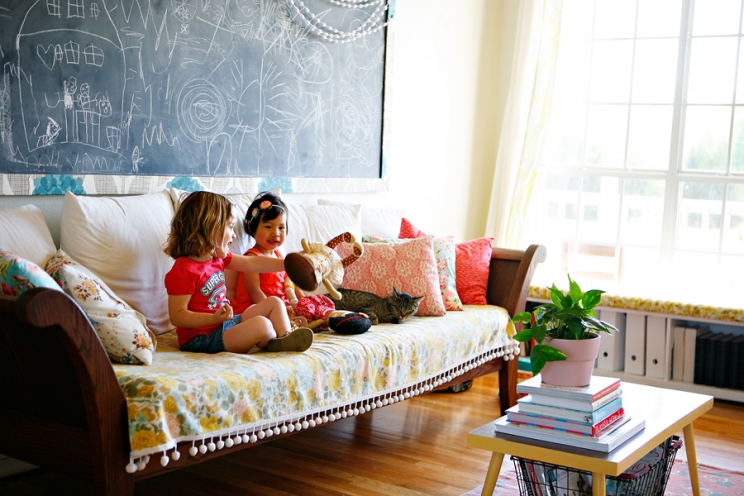 P.S. - This post is for my amazing friend, Jessie, who introduced me to the hilariousness of Portlandia.